Now, you can easily upload any videos you made in Create Studio into Vidello hosting platform with just a simple click. 
Let me show you how to do it. First of all, you need to connect both apps.
To do this, you have to go inside CreateStudio then click on "Account".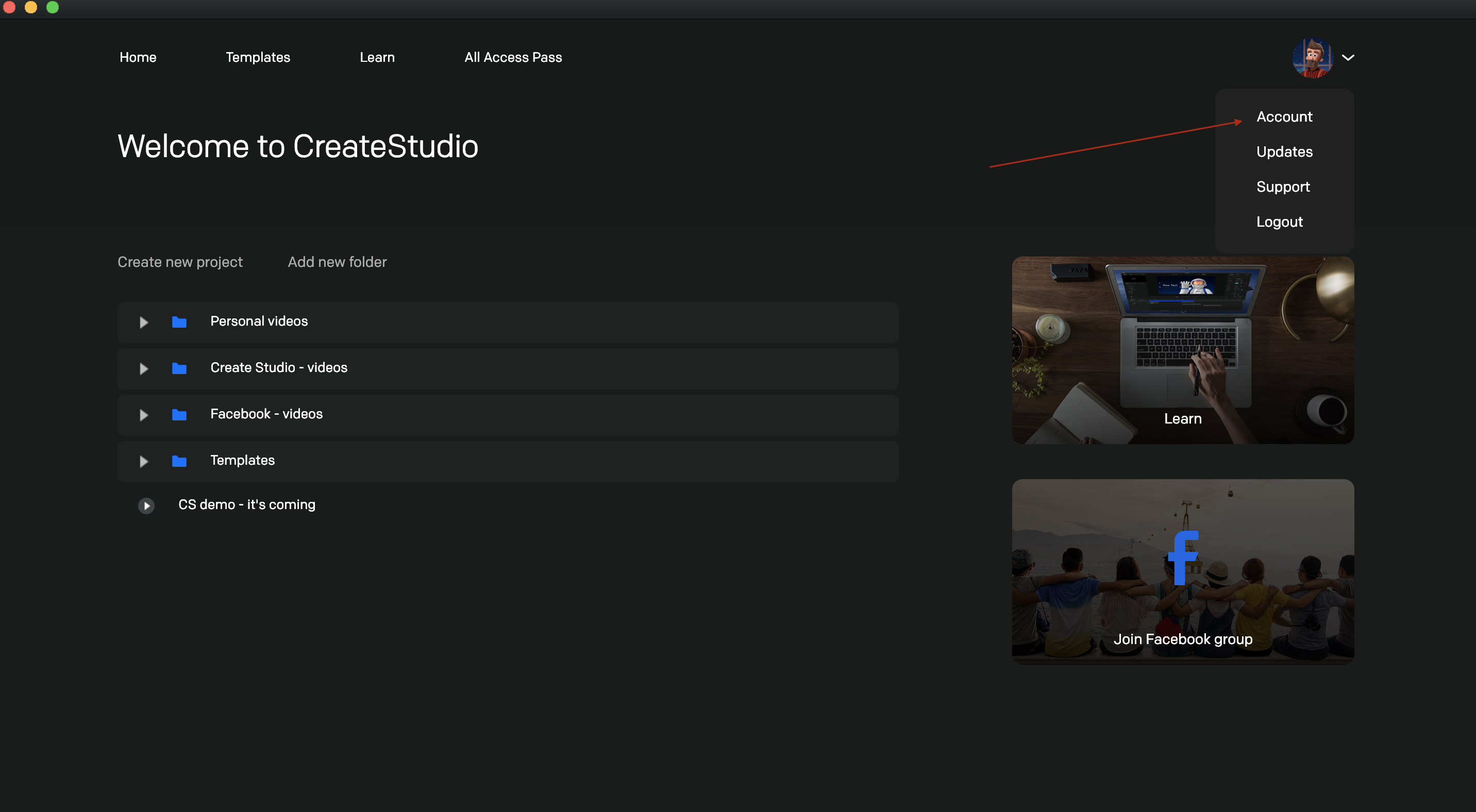 Now, you can see the Vidello integration option. It's time to log in to your Vidello account here. (in case that you do not have an account then feel free to sign up HERE.)
Inside Vidello,  go to the "Integrations".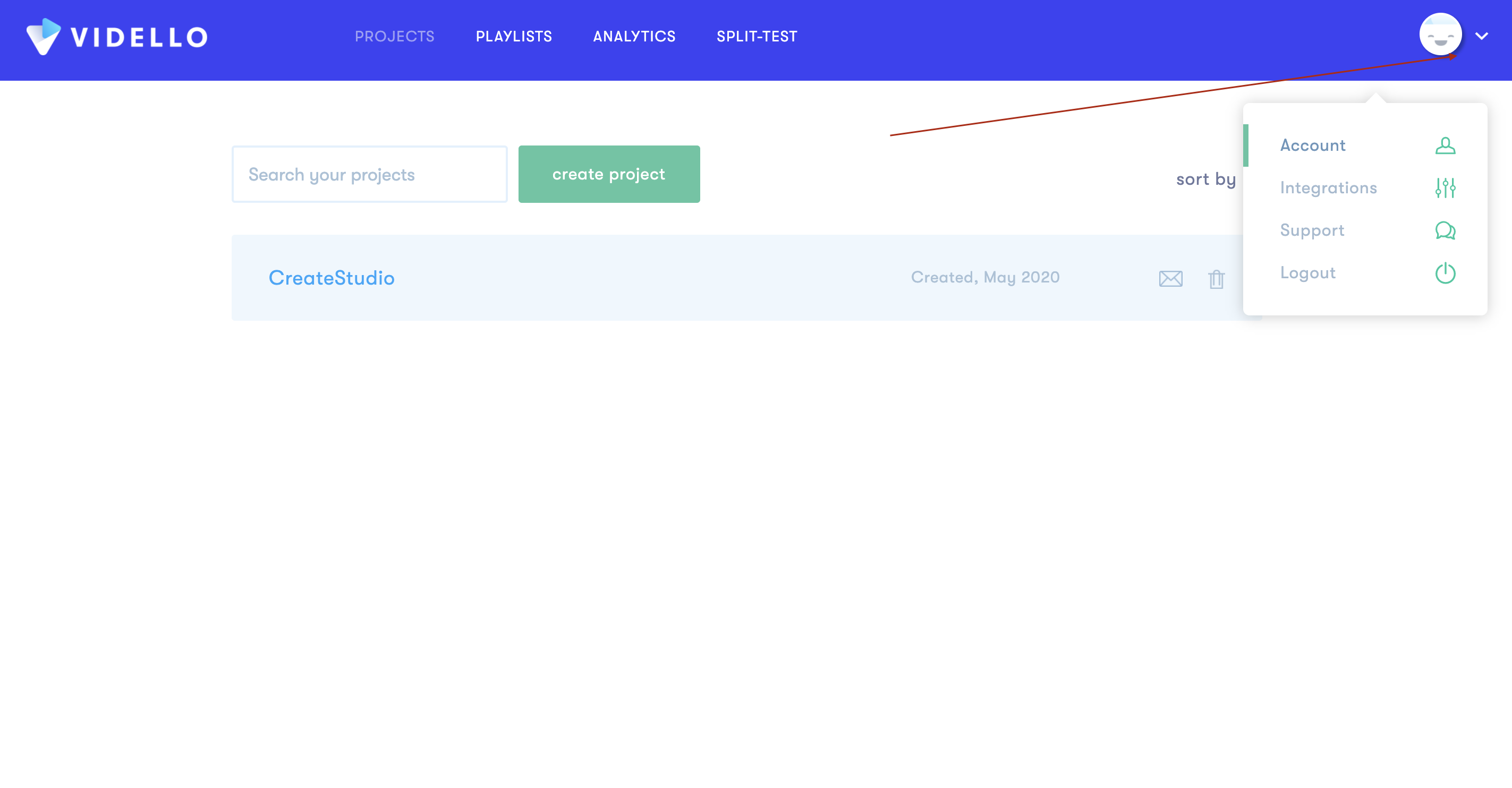 Click on "Generate a new ApiKey". If you have a key already, grab the information and insert it into Create Studio.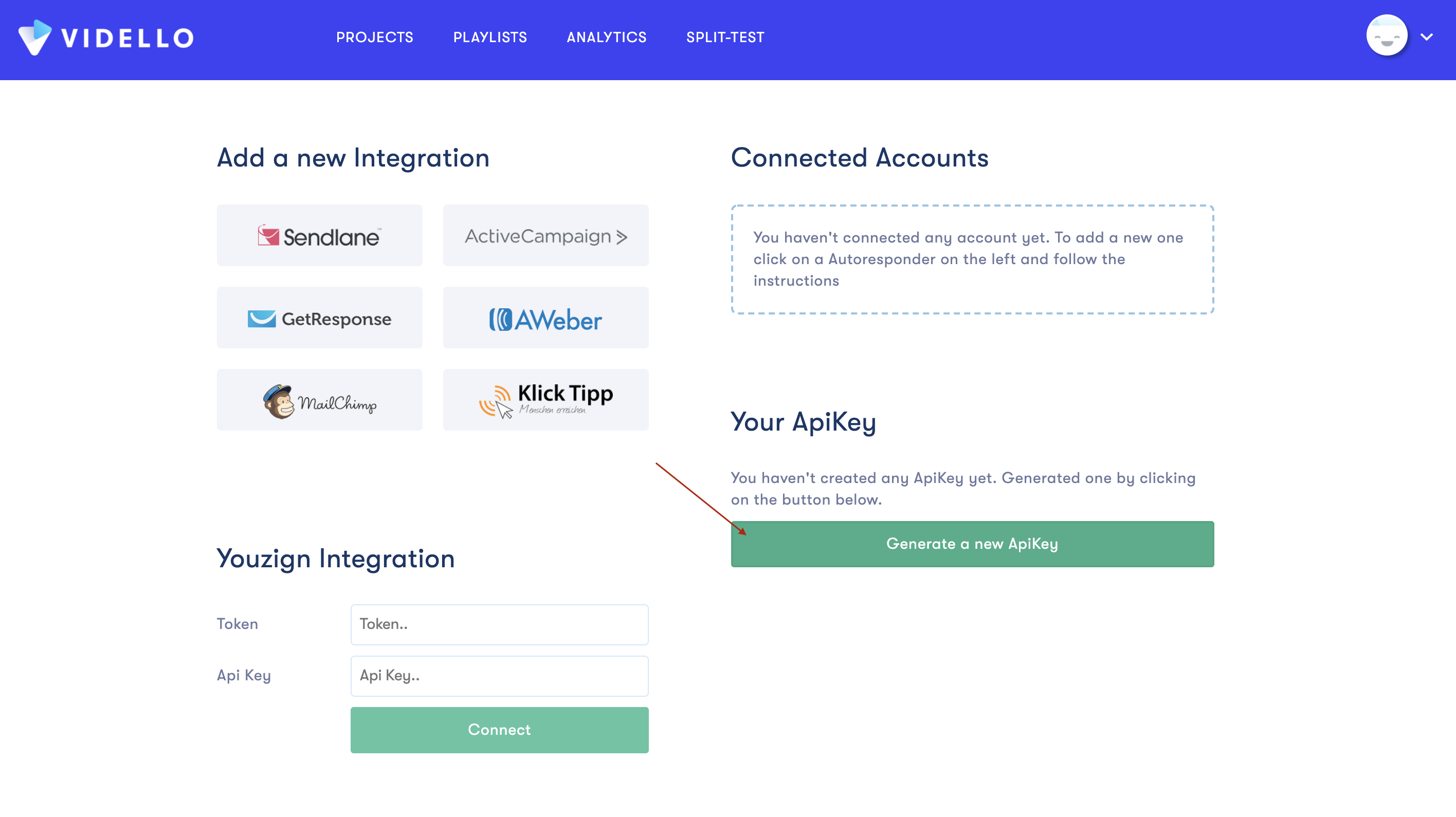 Cool. Now, it's time to publish your video straight into your Vidello account.