That's a good question.
We have tons of great looking templates. 
Some templates have a resolution for Insta stories, some have the standard FB square ad resolution, and others are built uniquely.
Let's grab this video in Insta stories format and redo it into an FB square video.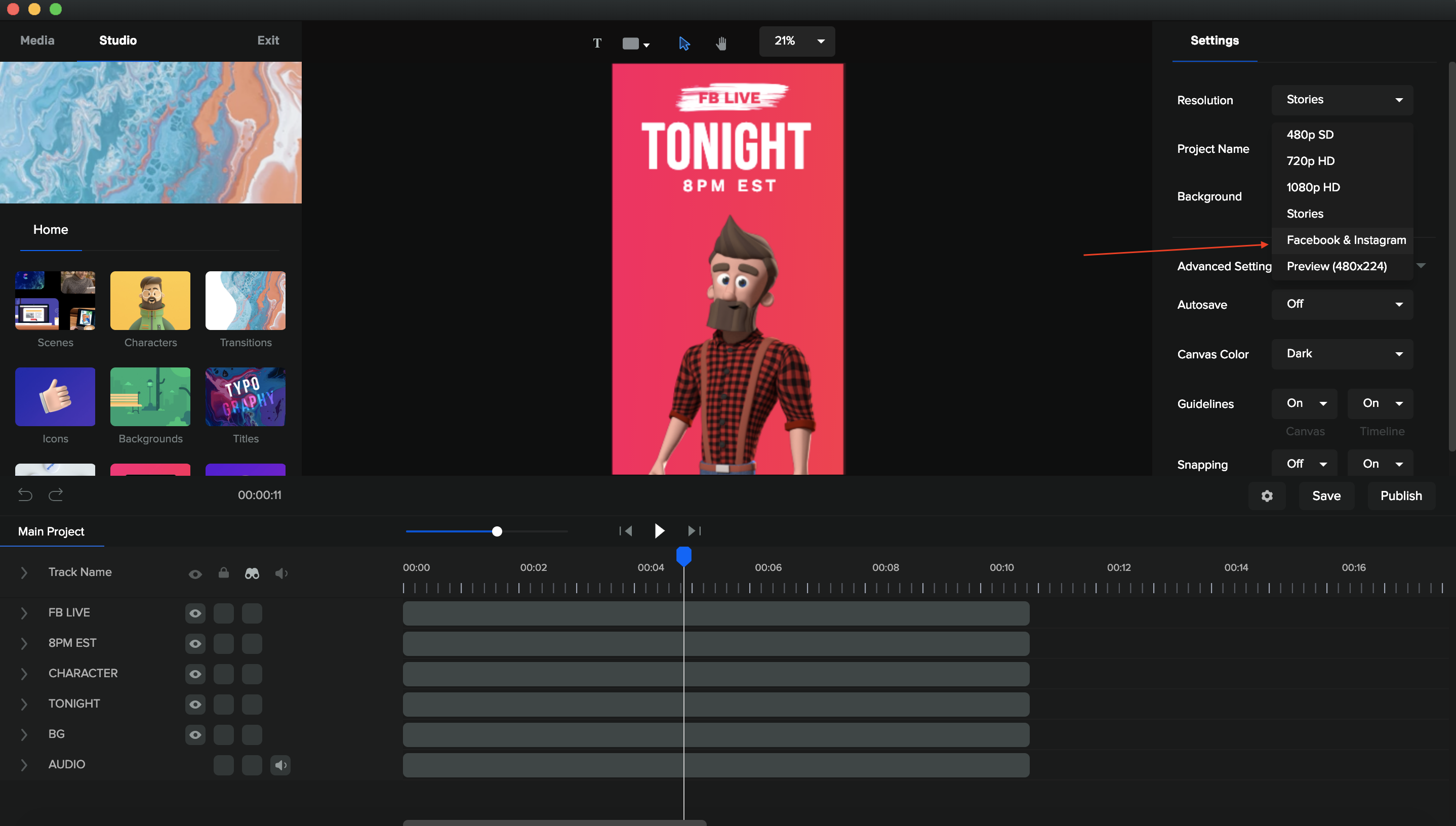 Once you click on Facebook & Instagram, the layout gets messed up and broken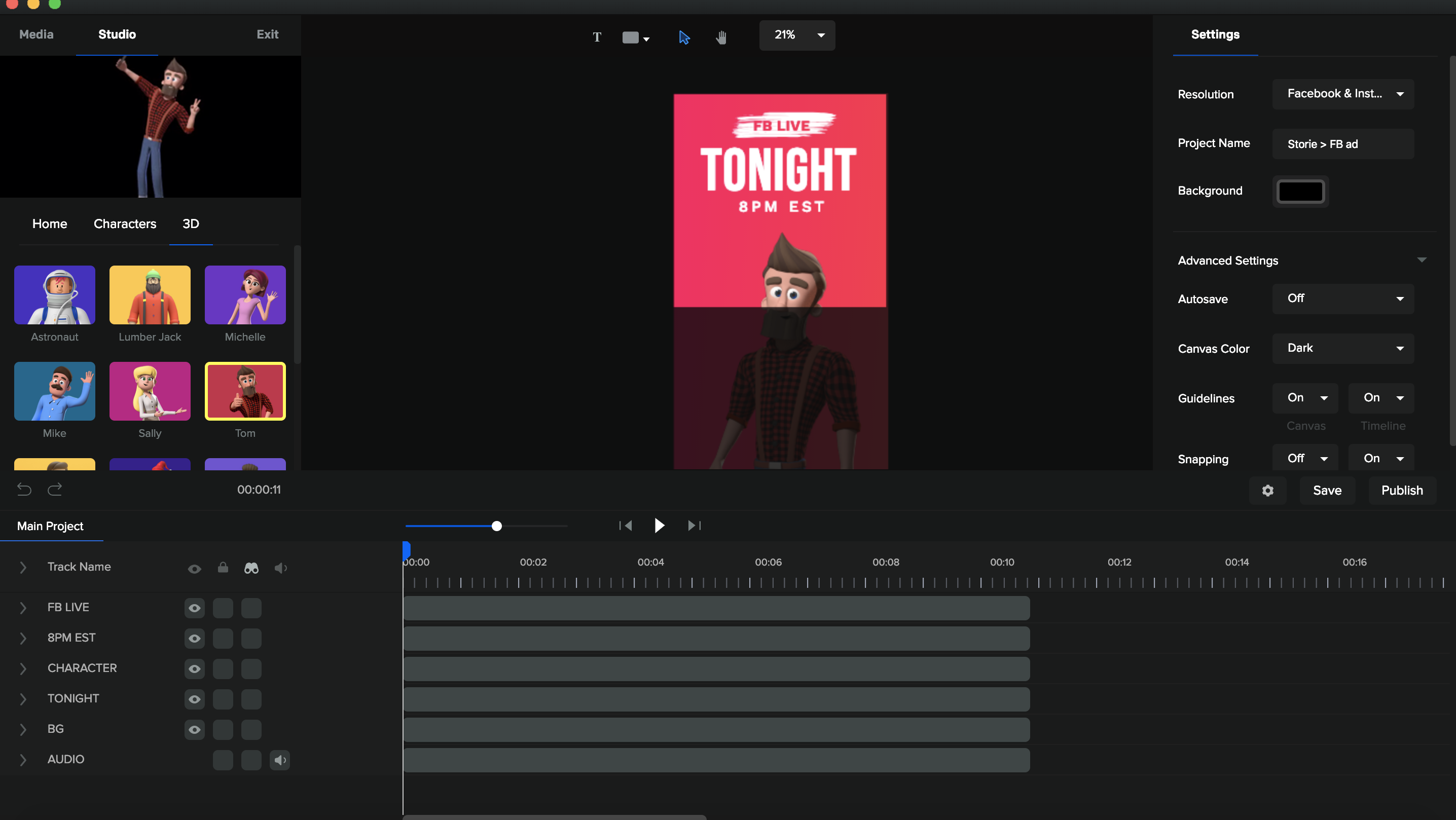 Simply resize the text and character to make it work with the new frame and resolution.

Check out the video below. 
In this example, the template is quite simple, so redoing it to fit a different resolution was quick and easy, but you can redo ANY template to fit a different resolution.