You just imported the template into the editor, and now what?
It's important to realize that every template is a little bit different, but the main characteristics remain similar.
Let's check it out:
a) We added media used in the template (videos, images, audios, characters, etc.) into Project Media.
b) Tracks are listed on the timeline. You can click on any track and simply edit it, change text, color, animation etc..
c) There may be some locked elements, usually background, main image, or just a group of elements. You need to unlock it by click on the 'lock" icon. Then you can see it's a group of elements. You need to double click on it to see the detail or ungroup it.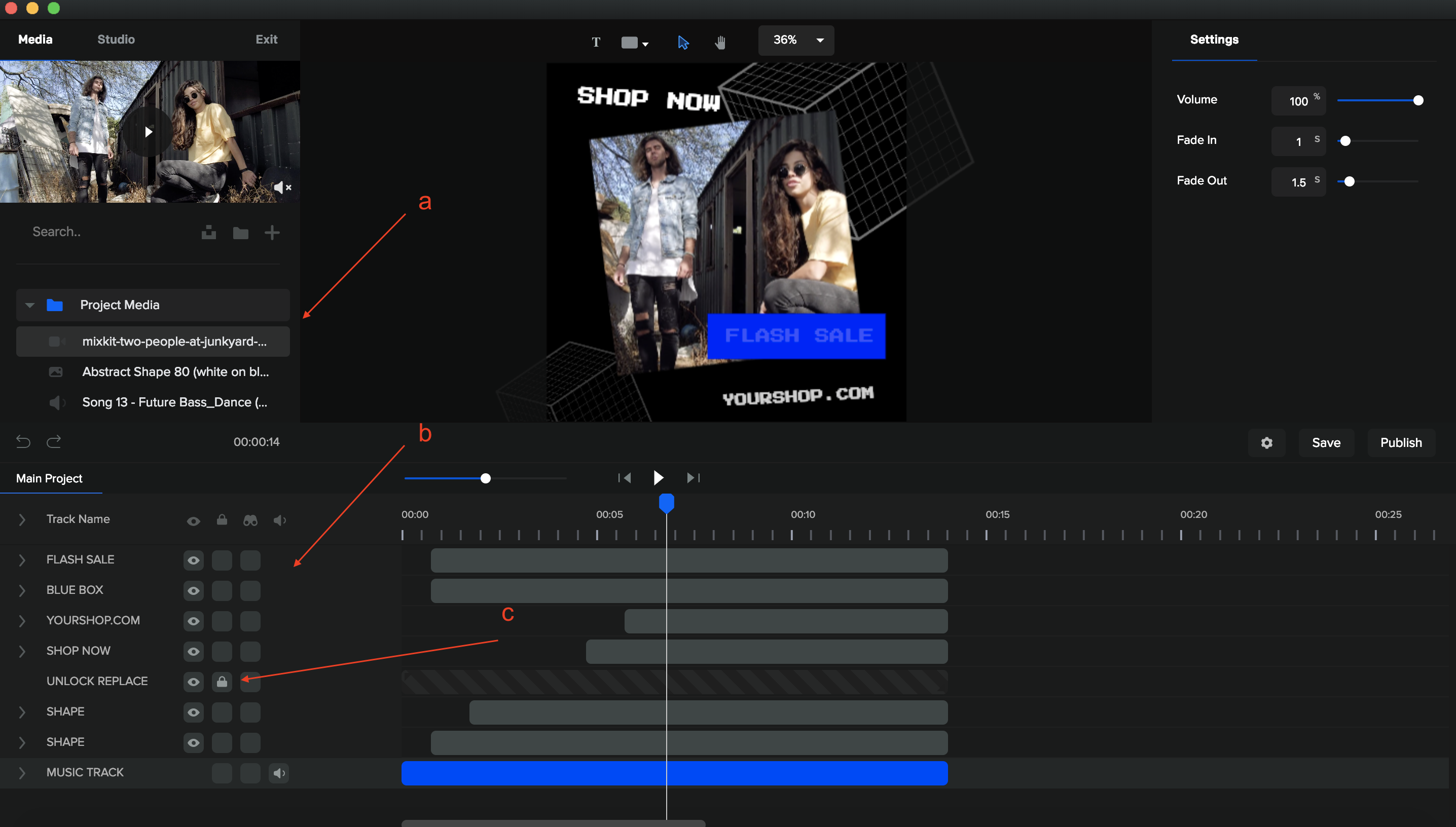 I decided that I like the design and text, but I need to change the video:

a) I unlocked the track called "UNLOCK REPLACE," then I double-clicked on the track, and now I can edit it.
b) Meanwhile, I imported a video that I want to use in the project.
c) I clicked on the track.
d) I clicked on the "Replace" button and picked up a video from the "Project Media" folder that I want to use.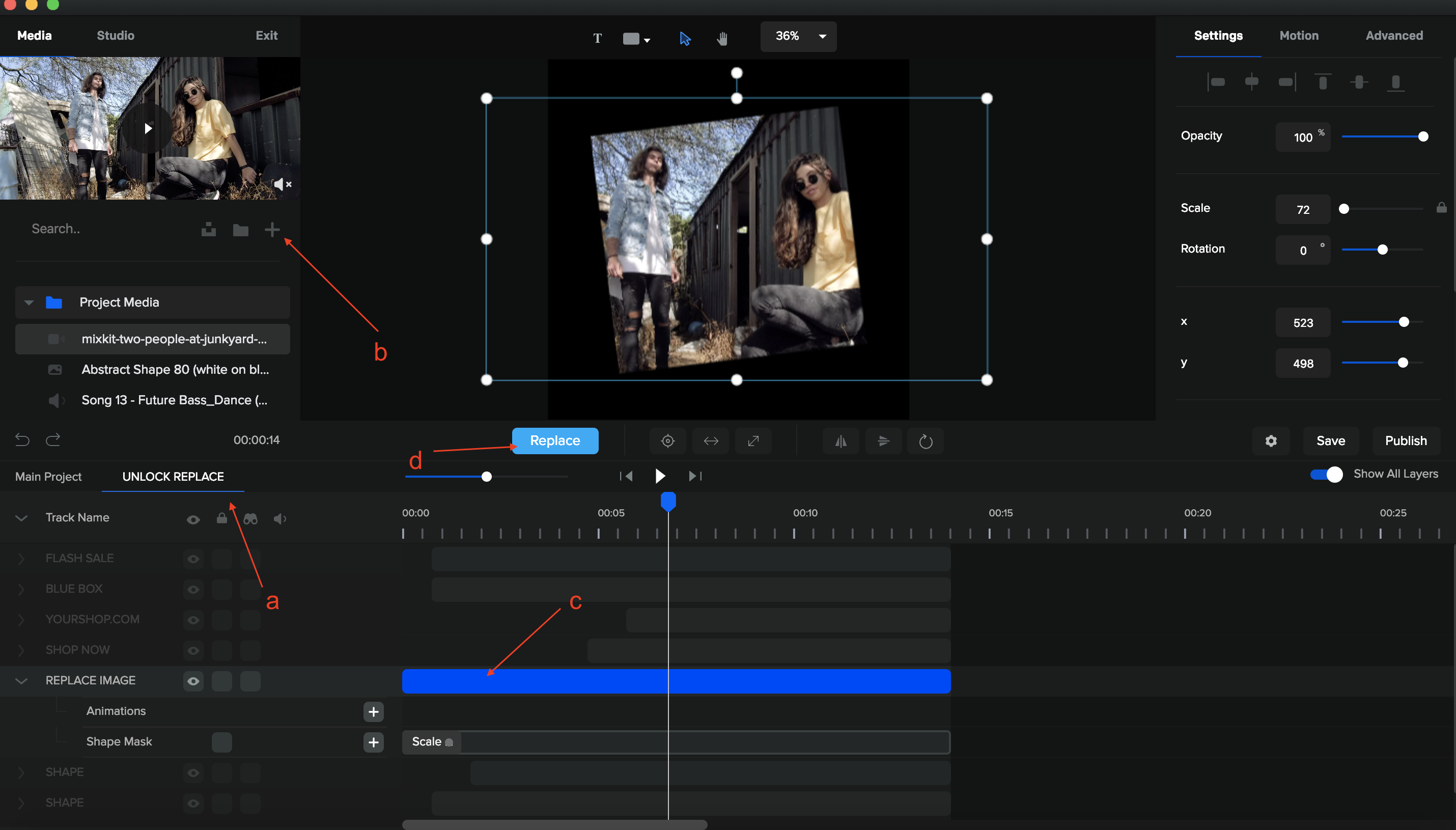 That worked smoothly, but I just noticed that my new video is shorter than the video from the template...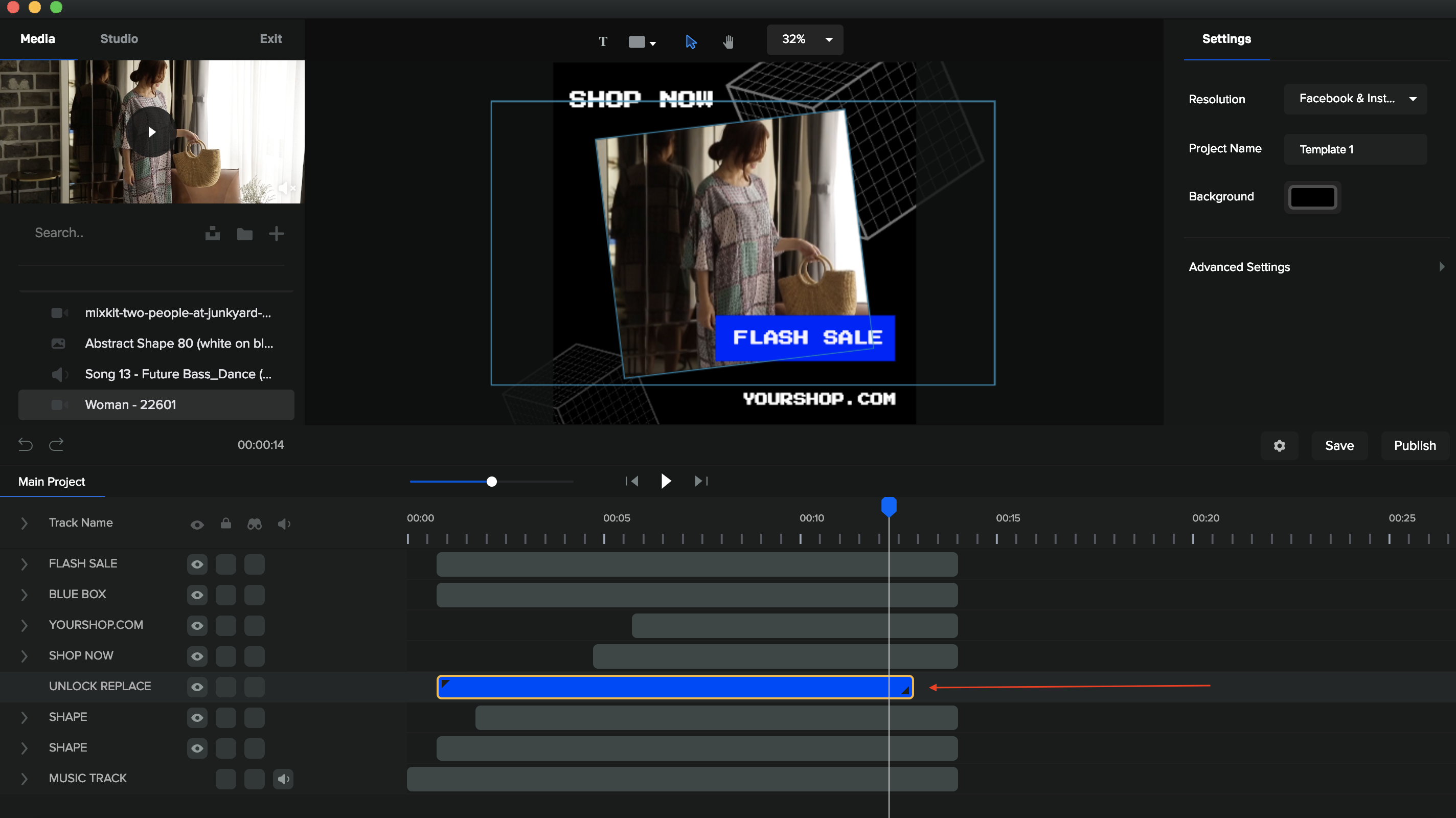 No problem of course. Let's crop the other tracks to make it work together.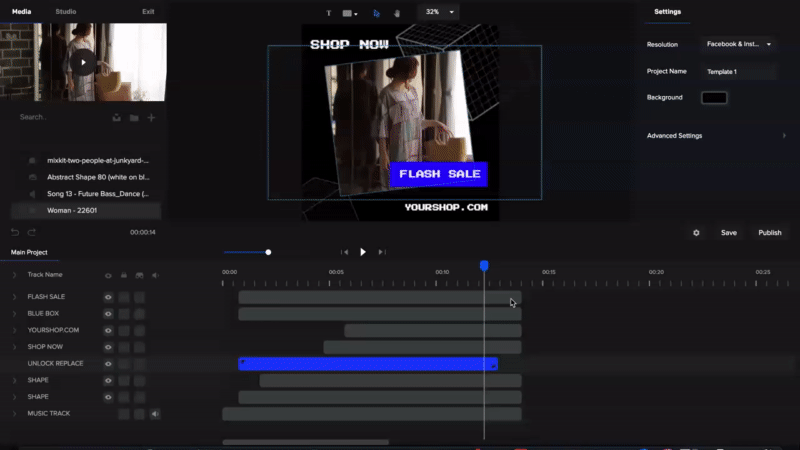 We are done. Now, you can save your project and publish it!
Hold on. But what to do if the new imported video is longer than the rest of the tracks?
You do have two options:
1) You can crop new video.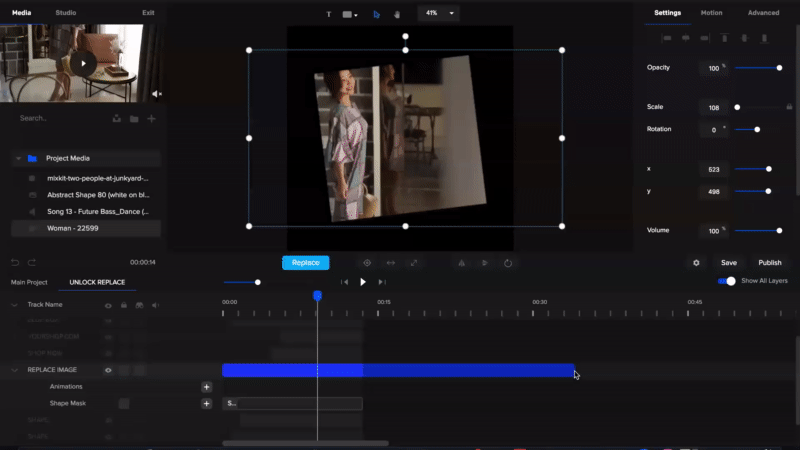 2) Extend the rest of the tracks to fit the video by dragging the track to the right.
It's up to you ;)
Feel free to check our training video about editing templates below: